Synthgene will meet you in 2022 American AACC
---
The 74th AACC Annual Scientific Meeting & Clinical Lab Expo will be held in Chicago, USA from July 24-28, 2022.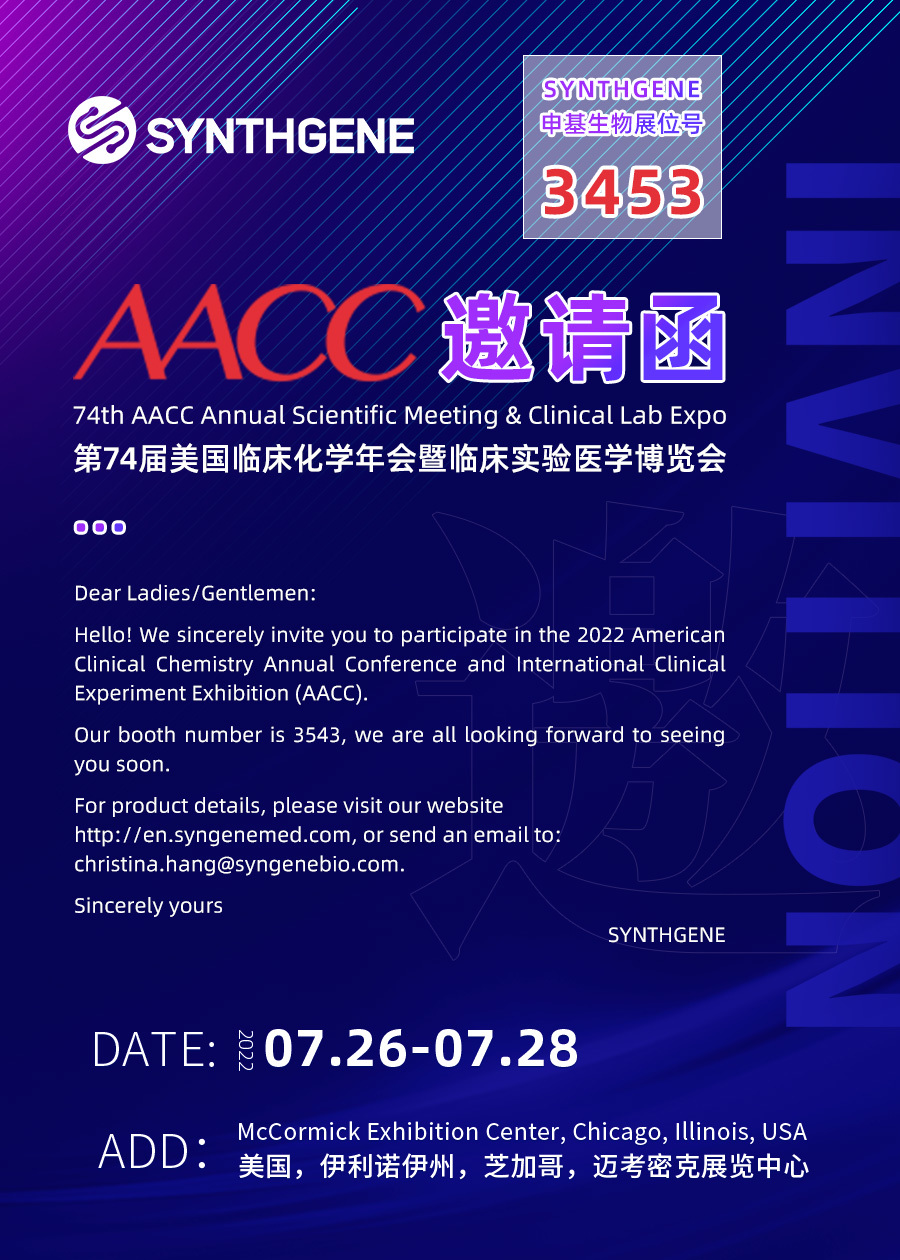 2022AACC
2022 American Clinical Chemistry Annual Meeting and Clinical Laboratory Medicine Expo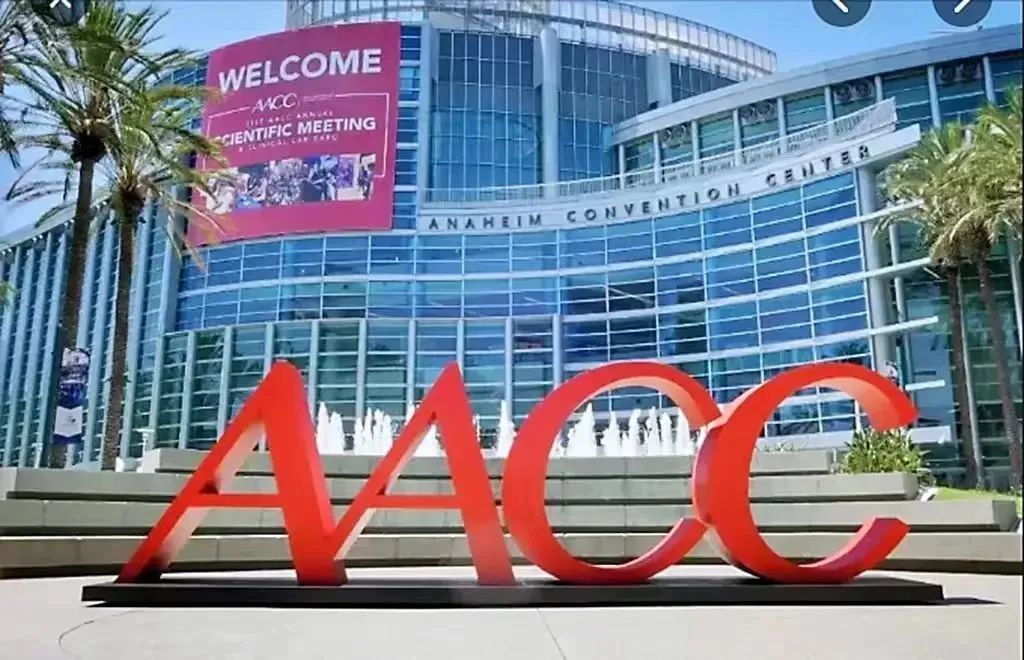 The 74th AACC Annual Scientific Meeting & Clinical Lab Expo will be held in Chicago, USA from July 24-28, 2022.
AACC - Clinical Lab Expo is the world's largest annual event in the field of clinical testing, a very important international academic conference and clinical testing medical equipment exposition. There are more than 200 seminars, roundtables, short-term educational courses, plenary sessions and corporate lecture theatres each year, attracting more than 20,000 professionals from the international medical community from more than 100 countries.
Synthgene was established in 2018. It is a high-tech enterprise that conducts technology research and product development around core raw materials such as nucleosides, nucleotides, and diagnostic antigens and antibodies. The company focuses on providing cost-effective products and solving unmet clinical needs. The development direction has successively entered the upstream core raw material fields of IVD, mRNA, CGT and other industries, and has established high-quality key common technology platforms to provide overall solutions for the development of life sciences.​​
As a service provider focusing on the overall solution of upstream raw materials, this exhibition will bring the dominant star product: GND raw material series. At the same time, taking advantage of our own advantages, in response to the international market demand, our derived POCT related products (new crown series, infectious disease series, drug series, gynecology series, gastrointestinal series, prenatal and postnatal care series, pet series, cardiac muscle series, etc.) and Home Lab portable thermostat Nucleic acid amplification analyzers also appeared at the exhibition.
We look forward to starting a trip to Chicago, USA with you, to explore and exchange academics and discuss cooperation on the spot.
3453
Synthgene booth number


Product description
1. ICD product line
Relying on the production line of immunodiagnostic raw materials, we have developed and mass-produced a variety of new coronavirus antigen and antibody detection reagents. The products have obtained the EU CE certification and the Ministry of Commerce's export white list, and have been sold in Germany, France, Belgium, Ukraine, the Netherlands, Spain, Japan, Peru. and other countries and regions to obtain access qualifications. Now, Synthgene OTC home self-inspection product line has covered many fields such as infectious disease detection, drug detection, women's health and so on. At the same time, it provides downstream IVD companies with overall solutions for the development, production and registration of related products.

2. GND product line
Synthgene can provide NTPs, specially modified NTPs and cap analogs required for mRNA synthesis in vitro, deoxynucleotide raw materials dNTPs for molecular diagnosis and next-generation sequencing, and phosphoramidite monomers for siRNA and ASO synthesis Wait.