Help fight the epidemic! Synthgene donates SARS-CoV-2 Antigen Rapid Detection Kit to Nanjing University
---
At present, the SARS-CoV-2-related testing products independently developed and produced by Synthgene have been sold in more than 30 overseas countries, and were approved by the State Food and Drug Administration on April 1, 2022 (Registration Certificate No.: National Machinery Note 20223400427), officially launched!
On May 12, in order to present the 120th birthday of Nanjing University, Nanjing Synthgene Medical Technology Co., Ltd., an alumni enterprise, donated 20,000 novel coronavirus (2019-nCoV) antigen detection kits to Nanjing University to help NTU's SARS-CoV-2 pneumonia epidemic prevention and control work. . Dr. Tong Kun, founder of Nanjing Synthgene Medical Technology Co., Ltd.. and alumnus of Nanjing University's School of Chemistry and Chemical Engineering, and his party, Zou Yajun, member of the Standing Committee of the Party Committee and Vice President of Nanjing University, and responsible comrades from the Party Committee's Propaganda Department, Development Committee and Logistics Service Group attended the handover ceremony.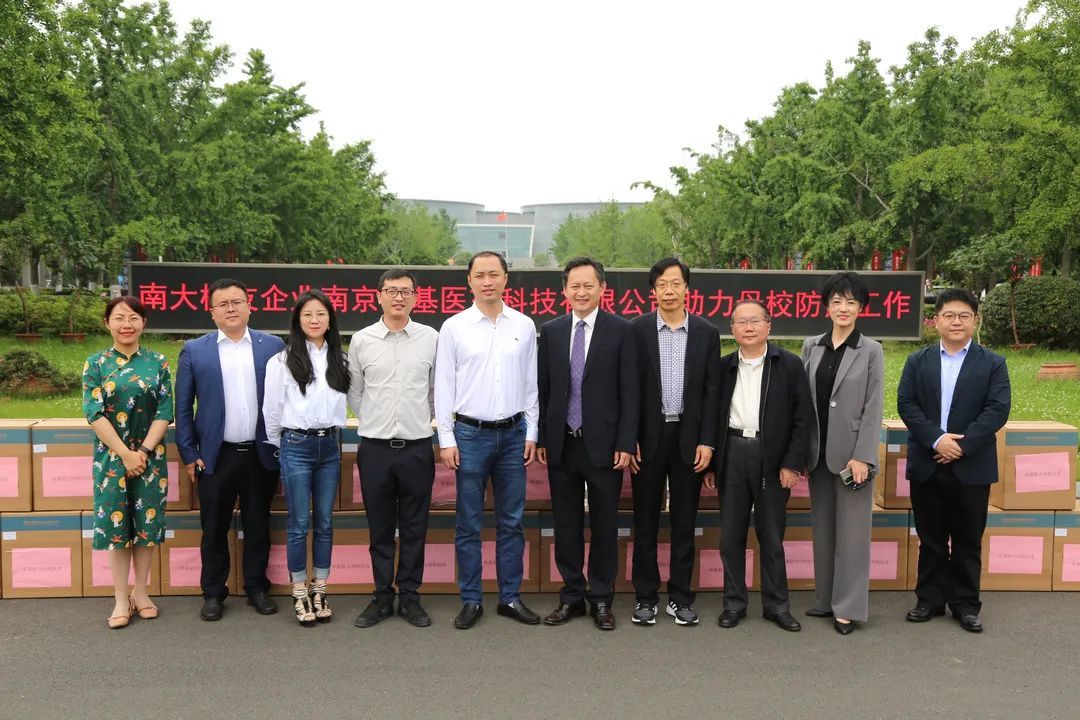 Dr. Tong Kun, founder of Synthgene, said that NTU educates students to have patriotic aspirations, practice patriotic trips, and be full of patriotic feelings, starting from their positions, from themselves, and from small things. As an alumni company, Synthgene has a great ambition to be a struggler and shoulder the responsibility of fighting the epidemic. As his alma mater is about to celebrate its 120th anniversary, Shen Ji is willing to contribute his modest contribution to helping his alma mater fight against the novel coronavirus pneumonia. The other two co-founders of Synthgene, Huang Lei and Xiao Xiao, are both NTU alumni. During the epidemic, everyone has been paying close attention to the school's epidemic prevention situation. This time, they also hope to give back to their alma mater through practical actions. Qian Guoxing, general manager of Logistics Service Group, received the donation on behalf of Nanjing University.
Vice President Zou Yajun expressed his heartfelt thanks to Synthgene Pharmaceutical for its kind deeds and presented the Nanjing University Certificate of Appreciation to Synthgene. Vice President Zou said that the novel coronavirus antigen detection kit is an important auxiliary method for the initial screening of the SARS-CoV-2 detection, which can provide a guarantee for assisting the school to do a good job in epidemic prevention and control. This move fully reflects the responsibility of NTU people, which is very moving. He also said that the school will make full use of theSARS-CoV-2 antigen detection kit, and further promote the monitoring method of "antigen screening + nucleic acid diagnosis". .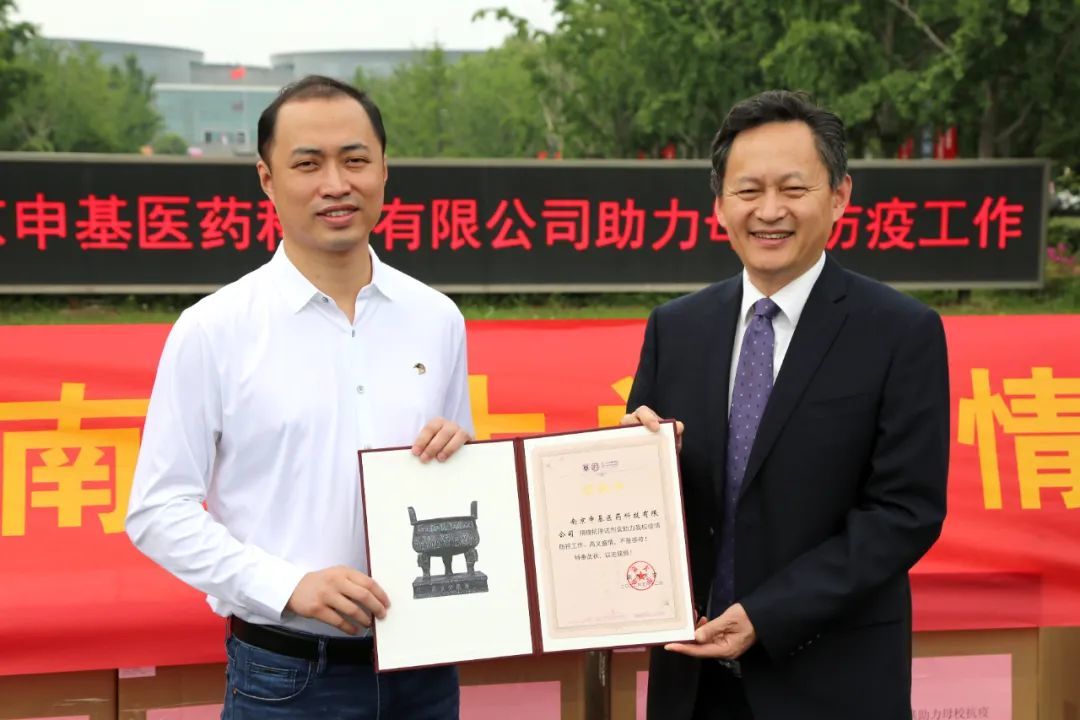 The epidemic is ruthless, but there is love in the world. Since the outbreak of the SARS-CoV-2 pneumonia, Synthgene has donated money and materials to schools and communities in various ways, and actively supported the anti-epidemic work in the epidemic area, demonstrating its social feelings and responsibility to help each other and overcome difficulties together.
On the occasion of the 120th anniversary of the school, Dr. Tong Kun and all the staff of Synthgene expressed their heartfelt congratulations and best wishes to the teachers, students and alumni of Nanjing University. At this special moment of witnessing history and looking forward to the future, I wish Nanjing The University continues to achieve new victories and continue to prosper! Create brilliant again! The Synthgene Association will continue to take root in scientific research, work hard, work hard for a long time, and hone excellent skills!